Features & Benefits
The Unico System has a number of features and benefits that set it apart from all other central heating and air conditioning solutions. As the world's leading air management system, The Unico System provides Superior Indoor Comfort in all applications. Please click on a feature or benefit below to find out in greater detail how The Unico System fits your comfort needs.
Fits in Any Space
Quiet Performance
No matter when your home or building was built, or what its physical configuration, installing The Unico System is always a possibility - without compromising design or architectural integrity.
The Unico System outperforms conventional heating and cooling systems by utilizing a patented high velocity stream of air. This air is
delivered quietly and seamlessly into the room using our 2" outlets or the 8" x ¾" slotted diffuser.
Little or No Remodeling
Draft-Free, Even Temperatures
The Unico System fits where other conventional cooling and heating systems can't - with little or no remodeling required! The modular air handlers and coils can be easily installed into attics, ceilings,
crawlspaces, and closets.
The Unico System delivers superior comfort over traditional HVAC systems by eliminating drafts and removing 30% more relative humidity.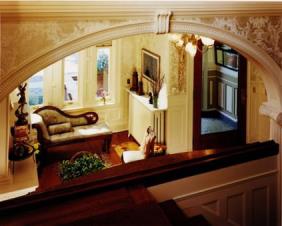 Removes 30% More Relative Humidity
Matches Any Decor
The Unico System provides greater humidity removal with the superior and efficient design of our cooling coils, creating a perfectly comfortable environment.
The Unico System offers you a huge selection in outlet choices. Our outlets come round or slotted, and are designed to fit any decor or home architecture without compromise.