A Geothermal system for every home
Geothermal is a renewable heating and cooling solution that's environmentally responsible, clean and affordable and provides year-round comfort.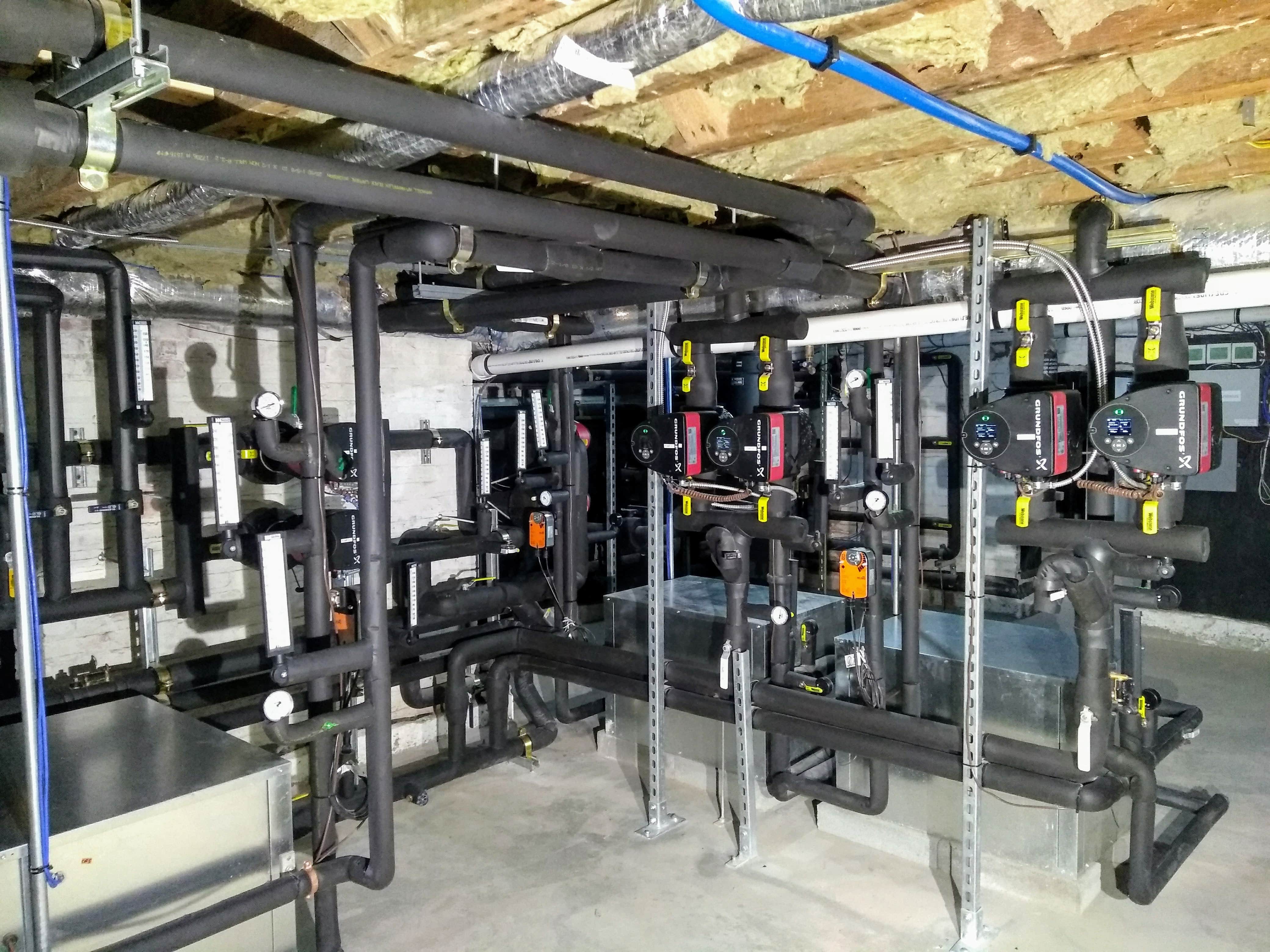 All-In-One Systems:
They are built to heat through the winter months and provide cooling all summer. They even make hot water. Ground source heat pump systems can replace the traditional indoor furnace/outdoor air conditioning equipment with one single unit. Choosing the right accessories can greatly improve the comfort levels in your home and can even allow you to expand the functions of your system.
Hydronic Geothermal Systems:
These units are designed for heating and cooling water in applications like radiant floor heating, domestic hot water, and snow/ice melt. They can also be used to replace boilers and provide forced air heating/cooling when installed with an air handler.
Split Geothermal Systems:
Provide installation flexibility with the capability to be installed with a remote air handler for whole house heating and cooling. Splits are also useful when installed in conjunction with a fossil fuel furnace for a dual fuel application for efficient operation in colder climates.
Combo Systems:
Radiant hydronic heat is widely regarded as the most comfortable way of heating the home while all-in-one forced air is typically the most cost-effective. Combo units combine the best of both worlds, providing the luxurious comfort of radiant heat while providing traditional forced air heating as well — all from a single unit.
D. Silvestri Sons, Inc. is a premier Heating & Cooling company serving the Hudson Valley for over 40 years. We specialize in Geothermal design, installation and service having satisfied many homeowners with state-of-the-art renewable comfort solutions for high efficiency cooling, heating and hot water. We take special pride in our high quality installations and our high quality craftsmen we train and employ--a fact you'll notice immediately in the attitude and integrity they bring to your job site. Our entire company works hard to make your experience with us hassle-free and enjoyable Call us for a full range of other services including 24 hour emergency service available! Whether your heating system isn't performing like it used to, or doesn't work at all, we can find the solution that's right for you, and get your home feeling comfortable again.