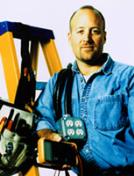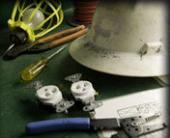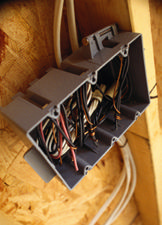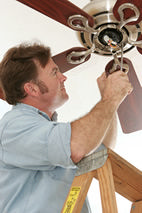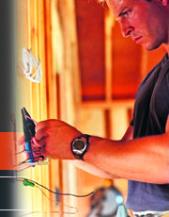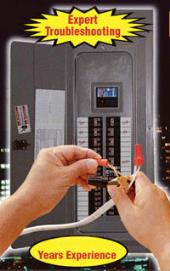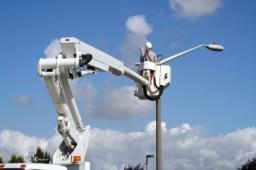 RESIDENTIAL AND COMMERCIAL ELECTRICAL EXPERTS
"Our Quality and Service is Your Satisfaction!"
Some of our best work is seen by no one but us. It's hidden above ceilings, concealed within walls, locked behind panels. But we know it's there. And because no one else can see it, our work has to absolutely satisfy the toughest customer of all: us.
More Honesty
Complete honesty is our policy! D. Silvestri Sons will provide you an honest estimate for all your electrical service work and we will not "sell" you electrical services or products you do not require.
We are professional Fishkill-based electricians. Our business success depends on your satisfaction, and your referrals. Your satisfaction is guaranteed!
More Respect
Your property and belongings are respected from the time we park at your address. Our service technicians will treat you and your property with great care, will clean up all materials and leave your property only after you are absolutely satisfied with the condition of the work area.
More Safety
It is your choice of who you allow on your private property. We realize this and assure your safety by conducting in-depth criminal background checks on all electrical service technicians we employ.
In addition, we guarantee to maintain all necessary electrician licensing plus vehicle, liability, worker's compensation insurance and bonding to protect your person, pets and property during our visit.
More Reliability
When you call D. Silvestri Sons Inc., a friendly person will answer the phone ready to help you get the electrical service solution you need.
After you schedule electrical contracting service with us, your dispatched electrician will be on-time! After our licensed electrician departs, we stand behind all labor and materials.
More Electrical Competence
Our company prides itself on technical electrical excellence. Our electricians only use the most modern tools, equipment and techniques to provide you swift solutions and cost efficient results.
For your benefit, our electrical service technician will arrive with all necessary materials, tools and parts to complete your requested work.
More Personalized Service
You deserve top-notch service and attention when you place trust with an electrical contractor to perform a job. Because D. Silvestri Sons is a local family owned independent electrical contractor, we do not answer to franchise owners, we cut the middle man out and focus on you and your specific electrical issue.
Your alternative is selecting an honest, safe and reliable electrician to draw upon our three decades of personalized, customer-focused electrical contracting experience.
Call your honest electricians today and get an absolutely free estimate, up-front answers and personalized electrical service. Call Now (845) 897-4008
All electrical service and repair work performed by D. Silvestri Sons Inc. includes an electrical permit (when required). All work is performed by our licensed electricians. All work will be performed in compliance with the National Electrical Code (NEC)- License #99. We are in good standing with the Better Business Bureau of Southern Duchess.
Electrical Service and Repair:
There is no doubt, Fishkill and all surrounding cities, towns and rural areas deserve the most out of their electrical service contractor. D. Silvestri Sons offers you the most in the form of high quality, reliable, safe and honest electrical solutions to fit your individual electrical project needs.
RESIDENTIAL ELECTRIC SERVICES
From ceiling fans, service upgrades to pool wiring and even your entire home's electrical system, we get it done! Our residential electrical service department has built quite fan base of repeat customers. There are never "hidden fees or charges" and we always offer you a no obligation, free estimate.
We perform your specified job in a safe, courteous and efficient manner. Realizing our valued clients live busy lives, on-time arrival is our top priority. Flexible scheduling is always available to meet your needs. We gladly accept Visa, Master Card and Discover credit/debit cards. For larger projects, we offer 60 days, same as cash financing.
When you require top-notch electrical service, call D. Silvestri Sons and let us prove our value to you. No job is ever too large or small. Call us today and discuss how we can help you finish your next electrical project.
Some of the Residential services we provide are:
Panel Upgrades
Troubleshooting
Home Inspections
Outlet/Switch Replacement
Chandelier Hanging
Ceiling Fans
Dedicated Service
Landscape Lighting
Custom Lighting Design
Code Corrections
In-Wall And Surface
Mount Heaters
Outside Lighting
Remodel Re-Wiring
Site Lighting
Custom Homes
Hot Tub Wiring
Computer Circuits
Circuit Extensions
Home Re-Wiring
Recessed Lighting
And Much More!
COMMERCIAL ELECTRIC SERVICES
We continue to proudly and successfully serve our commercial clients with over three decades experience in the electrical industry. D. Silvestri Sons Inc.brings the experience and trust you expect in the professional commercial electrical services arena.
From restaurants, retail stores, hotels, office's or everyday maintenance, we are there to do the job right - the first time. We approach every client or general contractor with the specific intent of creating a partnership of trust and professionalism. We believe in honesty, technical competence and the 100% fulfillment of your commercial electric project expectations.
No commercial service job is beyond our experience. If you are a first time business owner wishing to customize the electrical layout of your store or office, D. Silvestri Sons will help you realize your plans.
Systems furniture electrical drops and connections, lighted displays, electric signs, parking lot lighting and more are all within our specialty. We also configure electrical and data systems cabling. For the established commercial building occupant, owner or property manager, D. Silvestri Sons Inc. offers a full range of commercial electrical services.
D. Silvestri Sons Inc. has provided electrical improvements for businesses, both large and small.
Some of the Commercial services we provide are:
Electrical system designs
Lighting design and installation
Retrofits and upgrades
Generator sales, service & installation
Voice and data and communications systems
Control Wiring
Appliance wiring
Pump systems
HVAC wiring
Among the Industrial services provided are:
Control wiring
Variable frequency drives
Automation control wiring
LAN wiring
High voltage wiring
Low voltage wiring
Industrial Boiler wiring